AU admitted to European elite energy technology network
With membership of the European Association for Storage of Energy (EASE), Aarhus University will play an important role in European efforts to promote the green transition. Membership will also enhance university research into new storage technologies.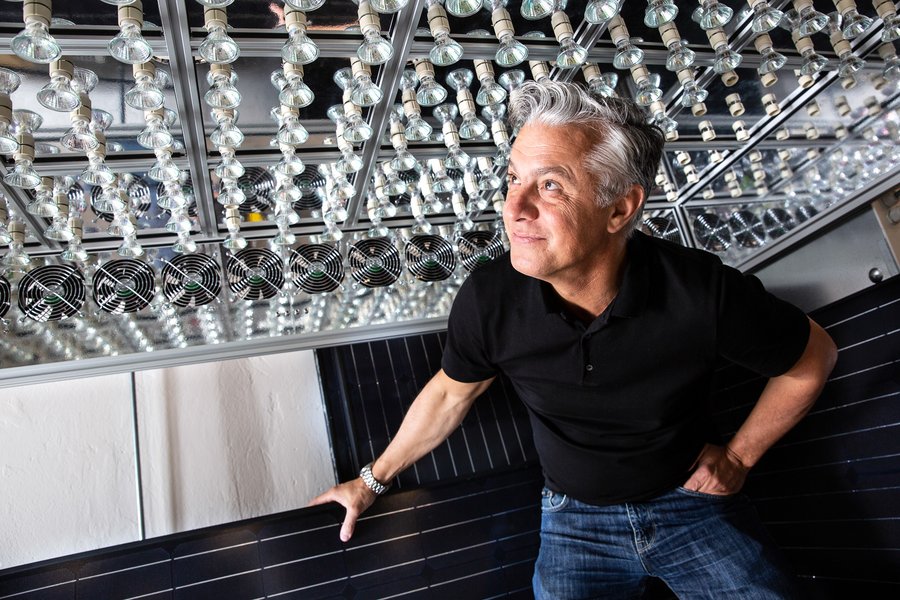 New technologies for storing energy are essential for the green transition of society.
In recent years, in collaboration with a number of companies, Aarhus University has intensified research into battery technology, and this has now paved the way for membership of the elite energy technology network: the European Association for Storage of Energy (EASE).
"We have an urgent need for technologies that can make it possible to store energy from the sun and wind. If we are to effectuate a 100 per cent green energy supply and contribute to solving the world's major climate challenges, it is absolutely vital that universities and companies across countries pool their knowledge and stand together to find the best solutions. We have a lot of knowledge to offer, and our new membership allows us to influence the European energy system of the future," says Conni Simonsen, director at the Aarhus University School of Engineering.
EASE works to promote the development of an efficient, secure and climate-neutral energy system in Europe, among other things by making recommendations for political regulation.
The network consists of members from all parts of the energy-storage value chain, i.e. universities, technology companies and energy companies.
Read more about the European Association for Storage of Energy
Important knowledge about the batteries of the future
Aarhus University has been admitted to EASE on the basis of a number of notable research and development activities in battery technology.
"At the university, we're generating new knowledge about storage technologies, with strong focus on application. We're targeting our work to get the technologies out of the laboratory and into real life. This means that they must be efficient, financially sustainable and compatible with our existing energy systems," says Corneliu Barbu, assistant professor at the Aarhus University School of Engineering.
Corneliu Barbu is Aarhus University's representative in EASE. He is also head of one of the university's most prominent energy-research projects.
READ THE ARTICLE: New copper batteries to store solar energy
Collaboration is crucial
Europe is in the process of changing the operation of all electrical systems. This is the result of growing energy consumption by the population, more cross-border trade and a political desire for the full integration of solar and wind energy.
Therefore, according to Corneliu Barbu, it is absolutely crucial to have well-functioning, international collaboration to develop new storage technologies and new political standards.
"This is a very exciting time in an energy-historical perspective. A great deal of development is going on in the area, and we need to adjust the standards needed to ensure the operation of our supply systems and storage technologies," he says.
Read the article: AU to chair Danish Standards
Denmark is well-known for having one of the world's most stable electricity energy supply systems, and Danish experience with integrating renewable energy can now benefit the rest of Europe.
"With our knowledge and expertise, I hope that we'll be able to influence the common European and international direction, so that we all can be better at storing energy from renewable sources," says Corneliu Barbu.
New engineers to spearhead the green transition
The development of a common supply system in Europe with efficient storage technologies is an important key to realising climate targets, so there is an urgent to educate new engineers with strong competencies within this field.
"The university has to conduct research and develop new technology, but we also need to educate the next generations of engineers so that they can apply their knowledge to match society's challenges with innovation needs in the energy sector," says Corneliu Barbu.
"It's a very important task," he stresses.
Read more about the Bachelor of Engineering programme in electrical energy technology
MORE INFORMATION

EASE aims to stimulate the development of new storage technologies, promote the green transition of energy systems, and establish a platform for knowledge sharing in the area.
CONTACT