"Collaboration between industry and universities takes us forward."
Self-driving cars, autonomous drones and networks of nanosatellites use advanced wireless communication to ensure fast, reliable and secure transfer of information. Rune Hylsberg Jacobsen is a newly appointed professor in communication and networking technology, and he sees great potential in close collaboration between industry and universities to boost the development of wireless communication.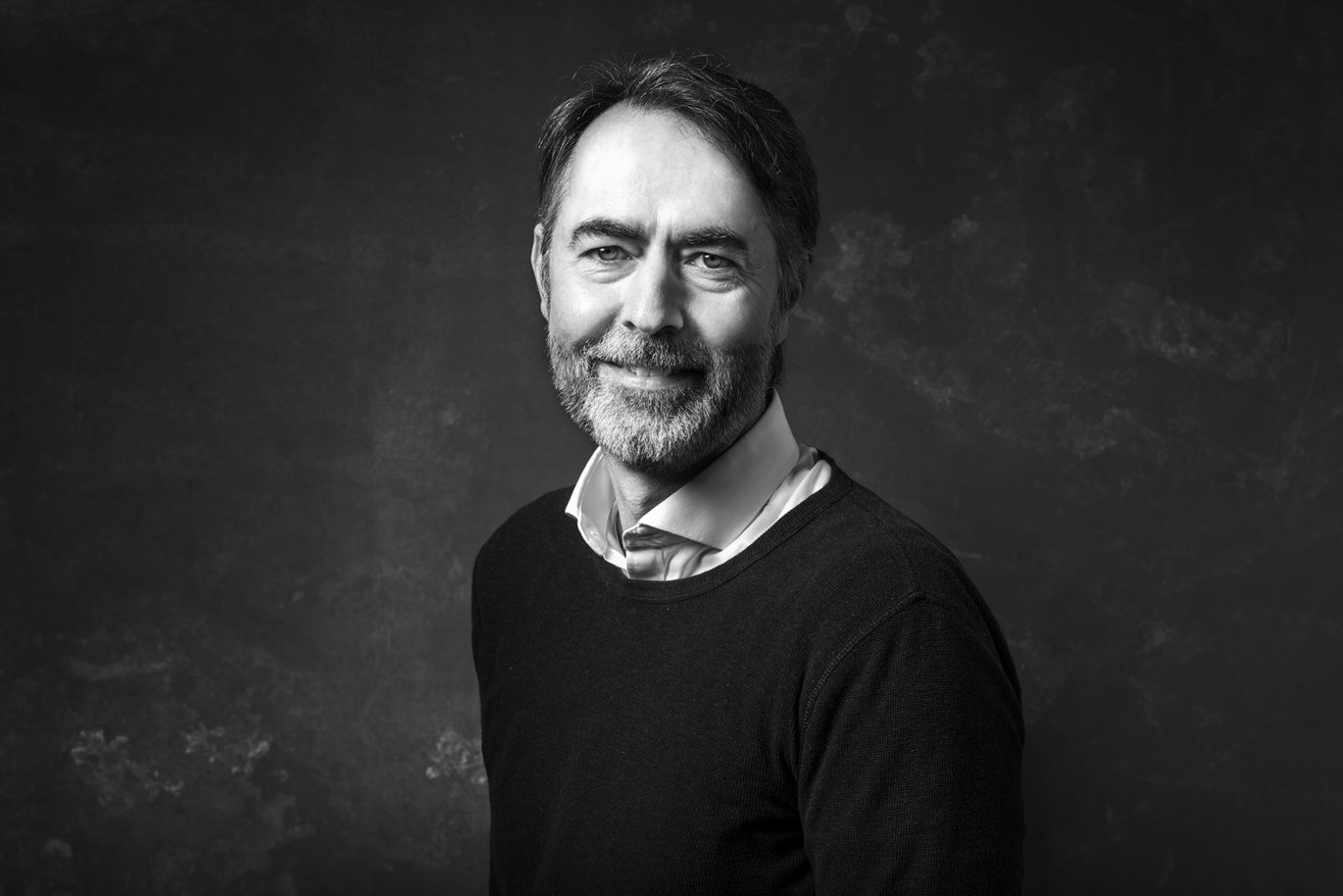 The internet has changed the world and the way we live, and advanced wireless network systems will have the same disruptive impact on modern society.
Intelligent, keyless and energy-efficient homes are an example of what we call the Internet of Things, which pushes the boundaries of our tactile interaction with the outside world. Rather than turn on the light with a light switch, we can configure the system to turn on the lights in the living room as soon as we put a finger on the fingerprint reader at the front door.
Such networks require reliable data transmission, low time delays and, not least, protection of privacy with advanced encryption methods.
Similarly, advanced wireless systems also have to function in areas with low network coverage, e.g. in very remote areas or even in space, and the individual elements in the network are constantly moving. This puts great demands on the control systems and protocols that have to ensure the flow of data between individual units.
This is the type of network Rune Hylsberg Jacobsen researches into. He is a newly appointed professor at the Department of Electrical and Computer Engineering at Aarhus University.
"Our research primarily focuses on ensuring redundant communication and ensuring that we can communicate data securely, with low time delays, and with statistical guarantees. For example, it's no good if a self-driving car receives data from its surroundings with a too high latency time: so control, mobility and security are crucial for these new types of networks that are constantly evolving," he says.
He has another example from one of his own research projects, Drones4Safety, which is about developing swarms of autonomous drones that can work together to inspect important infrastructure such as railways, high-voltage cables and bridges, and, at the same time, recharge themselves, avoid collisions and obstacles, etc.
"This kind of challenge places additional demands on the network, because some of the infrastructure may be outside normal coverage. Alternative wireless communication to ensure reliable data transfer without delay is vital in such situations," he says.
Rune Hylsberg Jacobsen was born in Copenhagen and grew up in Odense. After upper secondary school, he started at the Faculty of Science at the University of Southern Denmark (SDU), where he became particularly interested in the experimental aspects of physics. After his MSc in physics and chemistry at SDU, he moved to Aarhus and started his PhD at Aarhus University. He defended his PhD In laser physics and optoelectronics in 1997.
After his PhD, Rune worked for 13 years in telecommunications at TDC, Ericsson and TietoEvry, where he has had positions such as the head of research and development within business development and consultancy.
At the end of 2010, he became an associate professor at the former Aarhus University School of Engineering, which officially merged with Aarhus University in January 2012.
Rune emphasises the importance of his many years in the telecom and IT industry:
"If we are to boost the development of wireless communication, interdisciplinary collaboration across industries, companies and knowledge centres is crucial. I'm very pleased for my many years in the industry – they have given me a deep understanding of the challenges faced by the industry – and that's why I do everything I can to build bridges between relevant research environments and companies, to bring the right competences into play, match the companies' needs with activities at the universities, and really make a difference in the development of these technologies. The collaboration between industry and knowledge centres is extremely important, because this is what that takes us forward," he says.
---
Contact
Professor Rune Hylsberg Jacobsen
Department of Electrical and Computer Engineering
Mail: rhj@ece.au.dk
Tel.: +4541893252