Digital Twins: looking past the hype
Blog post by Professor Peter Gorm Larsen, Department of Engineering, Aarhus University.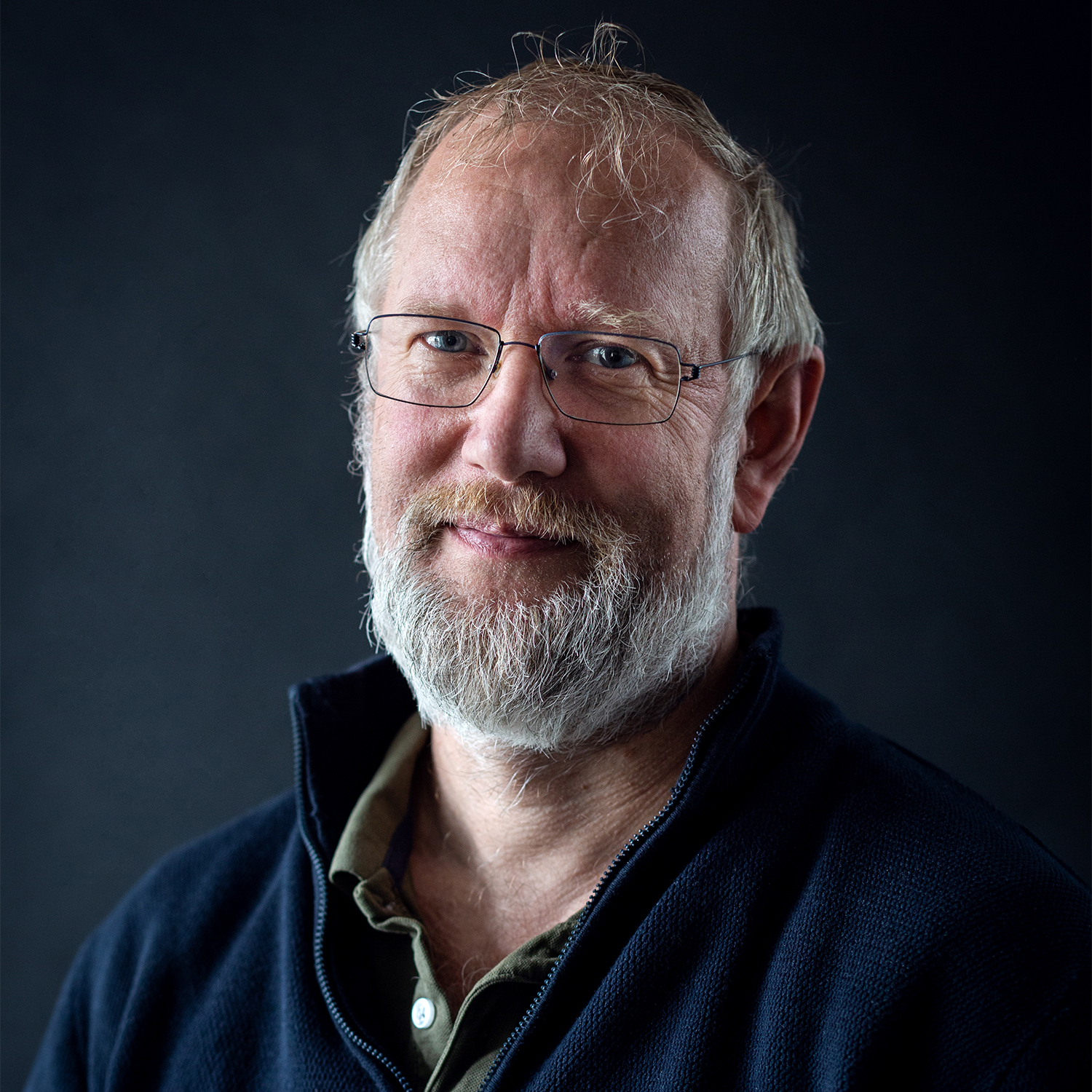 This blog post was originally posted at medium.com.
Digital Twins: looking past the hype
In this blog I will describe the digital twin related projects that are running now at Aarhus University Centre for Digital Twins, and in future posts I will introduce the new projects that are in the pipeline.
It is worth noting that at the majority of our work is centered on getting the maximum value from different types of models that can be used for prediction and planning when a physical twin does not behave as expected.
A digital twin is a digital replica of physical assets, processes, people, places, systems or devices, created and maintained in order to answer questions about its physical counterpart. We call the latter as the physical twin.
Coupled with new sensor technology, such a replica can provide a new layer of engineering insight, which will be valuable in improving a product's performance, and providing a seed for the next generation of the product.
The conceptual idea of using a "twin" in an engineering setting dates back to NASA's Apollo program in the 1970s and it was taken up in manufacturing in 2002. In an increasingly digitalised industry and society, this can have an enormous impact. Digital twins integrate several of the hottest digital technologies such as Internet of Things (IoT) and Artificial Intelligence in order to create digital simulation models that evolve as their physical counterparts change.
Different types of support for digital twins
Many industrial suppliers of tools supporting modelling and simulation are eager to promote these in a digital twin context and this naturally makes a lot of sense.
However, it is far from obvious which models are best to use in a digital twin context since the ideal timing constraints vary enormously in different domains.
Consequently, there is a clear need for research on the alternative ways of organising a digital twin and the best kind of models to be used within them.
This is what we do at the Aarhus University Centre for Digital Twins: on the basis of our research we are able to provide independent advice for external stakeholders on the best ways in which to organise digital twins under different conditions.
Initial funding from the Danish Poul Due Jensen foundation (the Grundfos foundation) was used to set up a world-leading team in this field in 2019, and has provided a base for attracting external funding for a series of additional research projects.
The European HUBCAP project
Here the HUBCAP project targets bringing digital innovation using Model-Based Design (MBD) technologies for Cyber-Physical Systems (CPSs). CPSs link the physical world (e.g., through sensors or actuators) with the digital world of software and communications technology.
A CPS will often include components from many different providers, so your business may already be contributing towards CPSs.
This project aims to help businesses, particularly Small and Medium-sized Enterprises (SMEs), start up with MBD. We help businesses through the difficult choices from a wide range of methods, notations and tools before they make significant investments in planning, procurement and training necessary to deploy new approaches successfully.
HUBCAP will provide a collaboration platform to help businesses access advanced model-based CPS design and engineering solutions, including models and tools.
We have a webinar at 10:00 CEST on the 29th of June 2020 which you can attend to see a demonstration of what we are able to do inside this collaboration platform (see https://www.hubcap.eu/news). HUBCAP has more than €3 million available for SMEs to experiment and innovate with MBD CPS solutions and technologies.
This will be accomplished by a series of funded Open Calls. These will provide financial and technical support for SMEs to join the HUBCAP ecosystem and to experiment in highly innovative, cross-border experiments.
There are three series of calls, each with different purposes:
PULL Calls will fund model and tool providers to place assets on the collaboration platform. Awards of up to €1,000 will help cover the costs of integration, including participation in a one-day workshop. We have five such calls (the first call has a deadline of the 30th of June 2020, https://www.hubcap.eu/calls/pull) and we expect to sponsor up to 200 projects.
EXPERIMENT Calls will support consortia of typically two SMEs to experiment with adopting MBD for CPSs using model, tools, other assets and services from the platform. The calls especially target SMEs with less prior digital experience. Consortia may bid for €30,000 — €75,000 for projects of 4–6 months duration. There will be two EXPERIMENT calls the first one having a deadline in November 2020, and we expect to fund 20 to 30 projects.
The INNOVATE Call will fund up to €200,000 for consortia of SMEs to deploy new products and demonstrate highly innovative collaborations using the HUBCAP Platform. Funding supports a project of 12 months' duration. There will be one such call and we expect to grant 10 projects.
The kind of models that are developed in the HUBCAP project can also potentially be used in a digital twin context.
Two new projects supported by Innovation Foundation Denmark
Two other projects have recently started with external funding from the Innovation Foundation Denmark in relation to digital twins used in different areas.
These are the MADE FAST project and the AgroRobottiFleet project. The MADE FAST project is enormous with a total budget in the order of €40 million and it is a collaboration between more than 50 commercial companies, five universities, three Danish government-approved Research and Technology Organisation (GTS institutes) and four vocational colleges.
This includes more than 50 individual PhD/post-doc part projects and a large number of these are related to digital twins. When new talent has been found to the 6–7 part projects that we are responsible for more detail about these and our industrial partners will be provided in a new blog.
The AgroRobottiFleet project is led by the SME AgroIntelli who have produced the agricultural robot called Robotti. Such robots are becoming part of our world, even in agriculture. In this project we aim for collaborative robots interacting with each other while providing safety guarantees.
This adjustable autonomy relies on digital twins for robots in agriculture. When we have our first results from this research becomes available we will report about them in new blogs.
---
Contact
Peter Gorm Larsen
Professor, Aarhus University.
Mail: pgl@eng.au.dk
Tel.: +45 41893260