Electric car of the future to be developed in Denmark
Aarhus University is to head development of the next generation of electric car batteries with a recharging time of just six minutes. The EU is investing a total EUR 11.5 million in the project.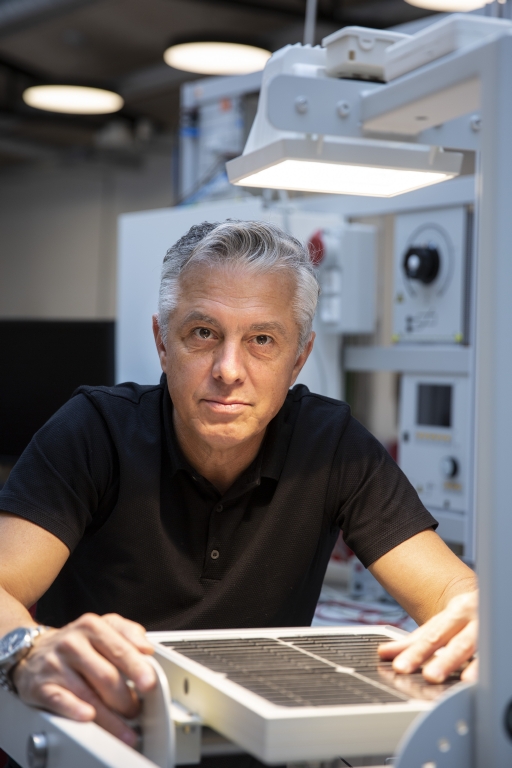 Today, only a fraction of one percent of the cars on European roads are electric. This is mainly because of the recharging times for batteries, and their short range. Recharging at even the fastest charging stations takes an age, while refueling with fossil fuels takes only a moment.
This difference could soon be history. In the years to come, researchers from Aarhus University will develop a completely new type of battery for electric vehicles that can be recharged in six minutes and has a range of 350 kilometres. The goal is for the battery to have a lifespan of at least 20 years and be virtually maintenance-free.
"Using an innovative system design and new chemical processes, we want to make an ultra-efficient battery that takes up less space and weighs less. Our idea is to make the battery modular and scalable so that it can be used in trucks and buses as well. This will also make it easy to repair, because you only have to replace the defective part and not the entire battery," says Assistant Professor Corneliu Barbu from the Department of Electrical and Computer Engineering at Aarhus University.
An extremely innovative design
The idea is to design the battery as a carpet of modular blocks installed under the seats in the car. This will make it possible to maintain a low weight, while at the same time providing greater safety, lower production costs, and significantly more efficient heat management.
"We want to digitalise heat control, and make it intelligent. It is a key element. It takes huge energy transfer to recharge so quickly, and therefore a crucial engineering challenge in our research is to secure a sufficiently high level of safety," says Corneliu Barbu.
Part of the project is for the researchers to develop the charging stations for the new battery. They expect to be able to take their first outing with a prototype of the new battery in just four years, and that it will be ready for commercial production in seven years.
Denmark part of the automobile industry of the future
This will mean that the project could have an impact on a full transition to a green transport sector in Europe, and Denmark could play an important role in the electric car industry together with the other European partners, says Corneliu Barbu:
"The transition will definitely take place over the 2020s. There's fierce competition to take the lead in battery technology in the motor industry, but it's not something you can do alone. We believe we've got a lot to offer by pooling our knowledge across disciplines and European universities. The design proposal we're working on is extremely innovative in both materials and electronics, and we'll be sending all the data from the batteries up into the cloud and using artificial intelligence to create optimum performance and control," he says.
The researchers will use advanced digital twin technology to develop the battery. This will enable them to avoid errors, make better electronic and computer-technology design decisions, and identify the best choice of material.
"We have great expertise in digital twins, power electronics and battery management systems at Aarhus University. This gives us a significant competitive advantage in the development race," says Corneliu Barbu.
Sustainability throughout the value chain
Sustainability is an essential part of the researchers' work on the next generation of batteries. The goal is to make a much smaller carbon footprint than is possible with the batteries in today's electric cars.
"We're looking at the entire battery lifecycle, from raw materials to industrial production, distribution, long operational lifetime and then recycling. A circular-economy design perspective is absolutely essential to the project. It's about creating a cycle of resources where we can reuse raw materials or the entire battery in new
applications. This is good for both the environment and the end user's finances, because the battery is both greener and cheaper to produce," says Corneliu Barbu.
The project has a total of 18 partners from eight countries and it will run over the next four years.
MORE INFORMATION
The Helios project has received funding from the EU Horizon 2020 programme.
Electric car batteries typically have a capacity of 30 to 60 kwh and usually weigh between 300 and 600 kg.
The researchers aim to develop a prototype for the next generation of electric car batteries with less weight (-30%) and volume (-20%), with a capacity of 350 kWh, and with a full recharging time of just a few minutes.
They are aiming to develop a sustainable system design for the battery, which, among other things, will reduce the need for lithium and significantly improve energy density.
Today, lithium-ion technology is dominant in batteries for electric cars, but it is doubtful whether global lithium deposits will be able to meet demand in a fully electric transport sector.
CONTACT