How do we design reliable AI for marine robots?
Intelligent marine robots open up a wide range of possibilities in the vast unknown areas below sea level, covering more than 70 per cent of the surface of the Earth. However, we need reliable artificial intelligence if robots are to operate on their own. A new EU-funded project will address this problem.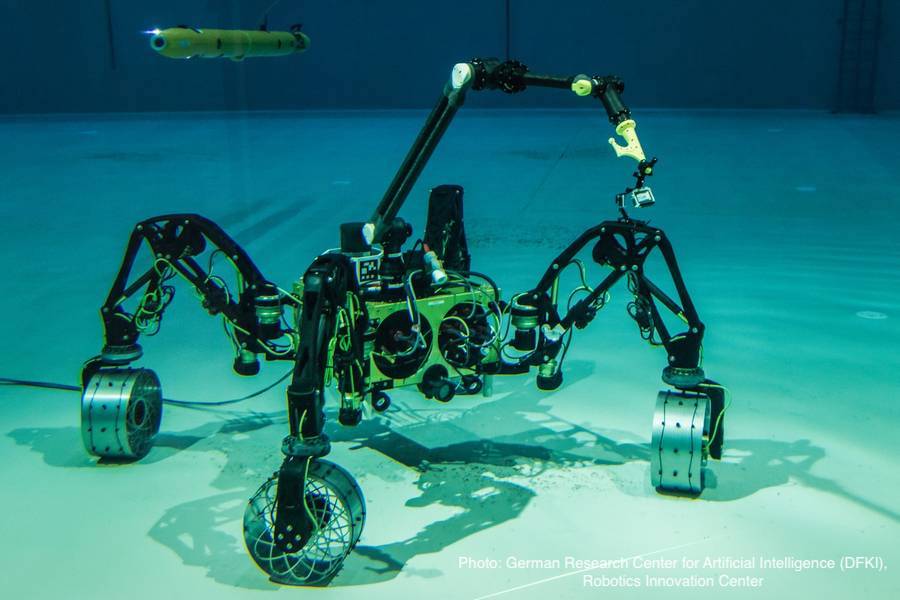 A new interdisciplinary European research project, supported by the EU Framework Programme for Research and Innovation, Horizon 2020, is to design and develop self-learning brains for robots so that they can safely and autonomously work under the surface of the world's oceans.
The project is called Remaro (Reliable AI for Marine Robotics) and links experts in artificial intelligence (AI) and computer vision from a large number of universities with companies that develop marine robots.
"In the project, for the first time ever, we'll be developing artificial intelligence for marine robots with quantified reliability. We at Aarhus University are going to develop advanced learning algorithms within computer vision to help the marine robots navigate and position themselves safely and accurately under water," says Associate Professor Erdal Kayacan, an expert in artificial intelligence at the Department of Engineering, Aarhus University.
Marine robots can operate in inhospitable places where it can be both expensive and dangerous for people. They can open up fantastic opportunities in the vast uncharted areas below sea level.
For example, they can help produce food at the bottom of the sea or inspect and maintain ships and platforms as well as combat offshore oil spills or other pollution.
Ocean currents, vegetation, low visibility, limited communications and marine life all create technological barriers, so the robots very much have to cope on their own in the depths of the ocean, without human support.
They must be able to operate independently in uncharted waters, manage their missions safely and efficiently, make the right decisions, and return to base to recharge before they run out of power.
This requires intelligent systems, which we can be certain will not harm our environment when we let them loose.
Developing reliable AI systems for robots is therefore the key to new activities underwater. And this is the challenge the Remaro project will be addressing:
"A major challenge for European industry today is the reliability of AI-based systems, but today there are no education programmes on this topic in Europe. The Remaro project will educate 15 experts in reliable AI through an innovative degree programme at PhD level, in which European universities and industry from countries with significant marine sectors will work closely together," says Professor Andrzej Wasowski from the IT University of Copenhagen and coordinator of the Remaro project.
The project has been funded by Horizon 2020 with DKK 30.3 million (EUR 4.1 million). The project involves a total of eleven partners: the IT University of Copenhagen, Aarhus University, the University of Bremen, the German Research Center for Artificial Intelligence GMBH, RWTH Aachen University, TU Delft, the University of Oslo, the University of Porto, EIVA A/S, Rosen Technology & Research Centre GMBH and Oceanscan - Marine Systems & Technology lda.
---
Contact
Erdal Kayacan
Associate professor, Department of Engineering, Aarhus University
Mail: erdal@eng.au.dk
Tel.: +45 93521062