Intelligent drones to make wind turbines far more efficient
Ice is a major problem for wind turbines in northern climates, costing wind farms millions of Euros annually. A new research project is developing autonomous drones that can automatically locate ice on the blades of turbines. The goal is to energy-optimise wind turbines and to make it possible to site wind turbines further north.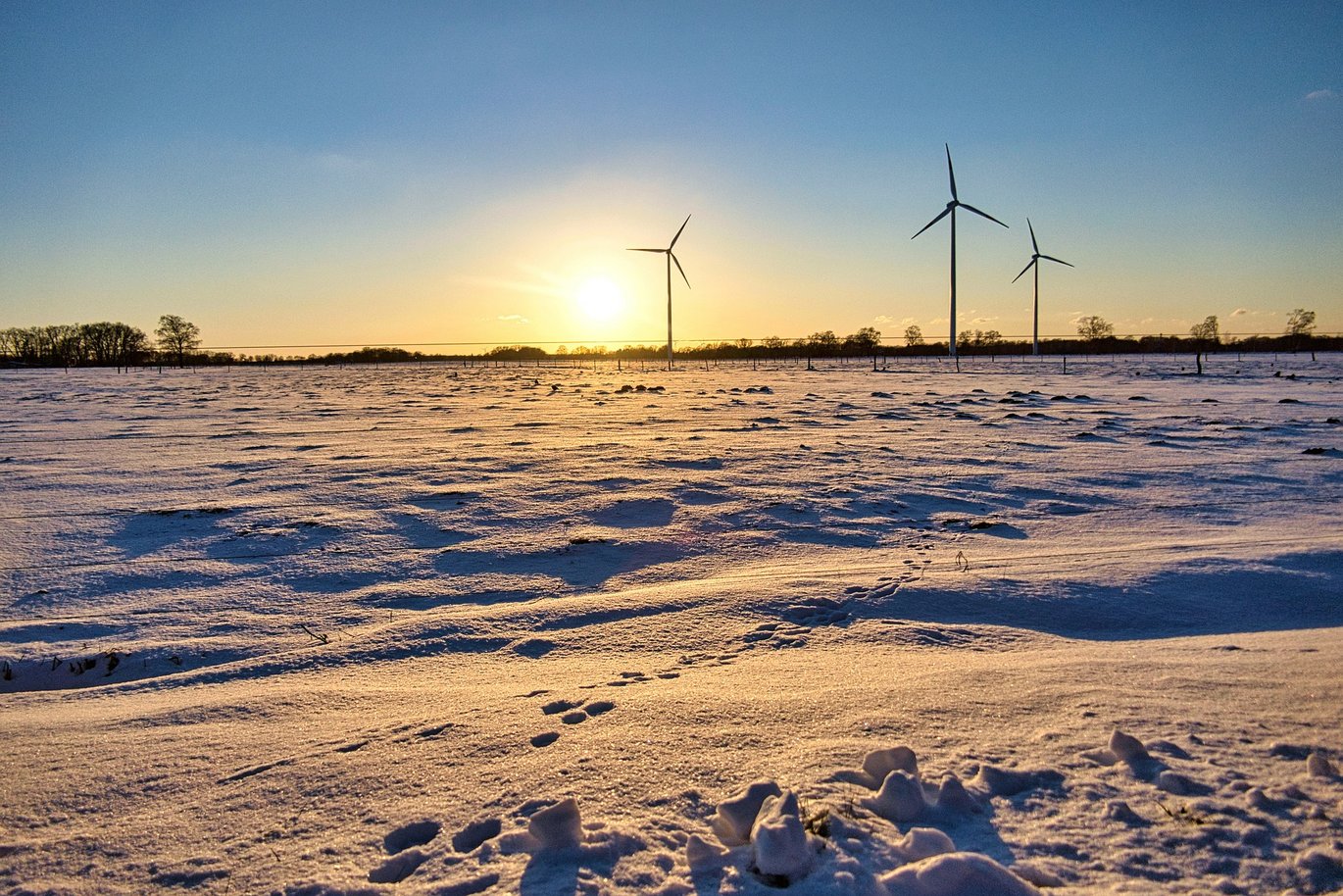 A new research project at Aarhus University aims to develop intelligent, autonomous drones that can fly out to small and large wind farms and scan, detect and report any icing on the blades of the turbines.
The Independent Research Fund Denmark is funding the project with DKK 2.8 million. The project is headed by Associate Professor Erdal Kayacan from the Department of Electrical and Computer Engineering at Aarhus University and is carried out in collaboration with Vestas.
"It's damn hard to detect ice on turbine blades because ice is transparent. In this project, we're going to try out several different sensor systems built into the drones. We're also going to develop an AI-controlled algorithm that uses advanced image recognition to see the difference between blades with and without icing," he says.
Icing on wind turbine blades is a significant problem. Once winter sets in and colder temperatures take hold, the energy produced by wind turbines can be seriously disrupted by ice forming on the blades. Ice can reduce the annual energy production of wind farms by up to 80 percent.
The icing reduces aerodynamic efficiency of the blades, increases loads and can cause undesirable mechanical vibrations if the icing is uneven. Difficult conditions can even force wind farms to shut down and cost the wind energy industry billions.
"It's a serious problem for wind farms. At present, they heat the blades, but they do so indiscriminately: they can't see exactly where icing is taking place. This project aims to identify precisely which wind turbines have icing and exactly where on the blade that icing is located. Once you've done that, you can heat the specific area, and this in turn saves energy consumption and thereby optimises operations," says the associate professor.
Emre Yildiz, Simulation and Strategy Specialist at Vestas, adds:
"With this strategic collaboration we aim to lay the foundation for achieving higher wind turbine performance, longer turbine lifetime and market expansion in colder climates."
In addition to reducing energy usage by unnecessarily heating turbine blades, the research team expects the project to make it possible to site wind farms further north than is currently possible. Since renewable energy is necessary to meet ambitions in the Paris Agreement, finding new, viable sites for green energy production is crucial. And this includes sites in colder climates.
"The project has particular attention and support by the Vestas management and hopefully lead to further collaborative research and development further on," says Emre Yildiz.
The project will test drones with different sensors (RGB cameras, thermal cameras, LIDAR, ultrasound, etc.) in order to identify the best combination of technologies and AI algorithms.
"We expect to carry out the first test on an offshore wind turbine next winter, but first we have to use calculations and models to hit on the right solution," says Erdal Kayacan, who believes that a successful result may significantly impact the entire wind industry.
The project's name is 'Detecting Ice Using Artificial Intelligence-based Techniques (DISTINCT). The project starts January 2023.
---
Contact
Associate Professor Erdal Kayacan
Department of Electrical and Computer Engineering, Aarhus University
Mail: erdal@ece.au.dk
Tel.: +4593521062