New project to teach Danish business about blockchain technology
A network of blockchain experts is to teach the Danish business community how to exploit safely the many new opportunities offered by the technology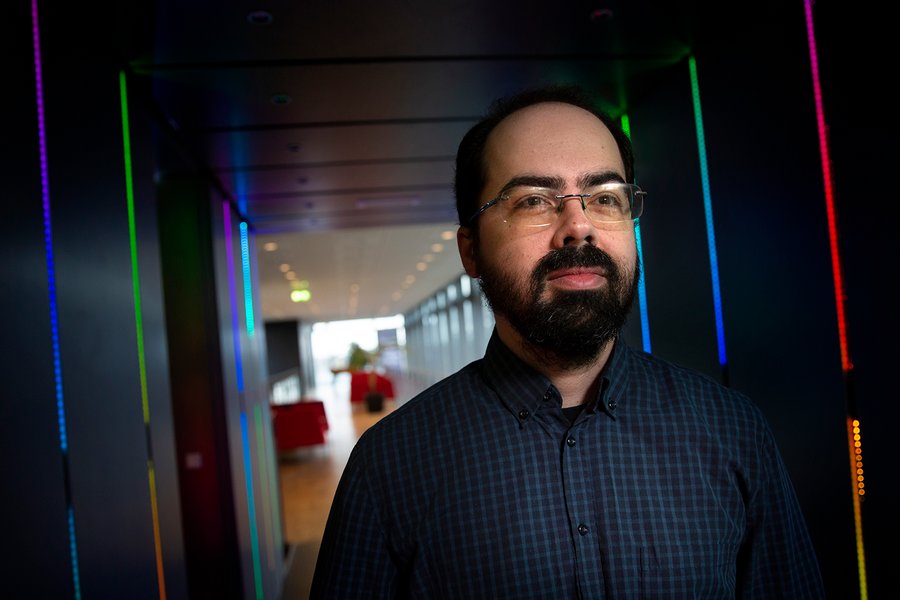 Blockchain is a rapidly evolving technology with great potential for industries and companies capable of exploiting it. A new research project at the Department of Engineering has received a total of DKK 6.7 million (EUR 0.9 million) in funding from the Danish Industry Foundation to help Danish companies to do just that.
The project is called the Blockchain Academy Network, and it aims to bring together Denmark's brightest minds within blockchain technology to teach and upgrade the Danish business community, organisations and the political system so that they can better understand the opportunities and challenges in the technology.
"If Denmark is to be at the forefront of the opportunities offered by this technology, and if we are to compete on this technology globally, we need to start now," says Assistant Professor Diego F. Aranha, an expert in blockchain technology from the Department of Engineering, Aarhus University, who is heading the department's part of the project.
The main objective of the Blockchain Academy Network is to develop training materials and user cases for teaching Danish professionals and technical managers in safe use of blockchain technology, including multi-party computation and high-assurance cryptography, Diego continues.
The target group is managers and business developers in Danish companies where blockchain technology could be relevant.
Moreover, short courses will be offered to stakeholders in the organisational, academic and political environments who, in various ways, can influence the development of a healthy ecosystem around blockchain, according to a press release from the Danish Industry Foundation.
The courses and programmes offered by the academy will be freely available to everyone, and the goal of the project is to prepare 400 business leaders and decision-makers to work with blockchain technology in companies.
The project is being headed by the Alexandra Institute in collaboration with Concordium, the Department of Engineering at Aarhus University, AU Centre for Digitalisation, Big Data and Data Analytics, the European Blockchain Center at the IT University of Copenhagen and the Copenhagen Institute for Futures Studies (CIFS).
---
Facts on the project
Title: Blockchain Academy Network
Total budget: DKK 6.7 million from the Danish Industry Foundation
Time schedule: 2 years
Partners:
The Alexandra Institute A/S
Aarhus University
Concordium
Copenhagen Institute for Futures Studies (CIFS)
IT University of Copenhagen