Large grant to the digital agriculture of the future
With a big bag of cash from the EU, Danish researchers can develop their proposals for a new digital infrastructure for agriculture. This will further boost the green transition of the sector.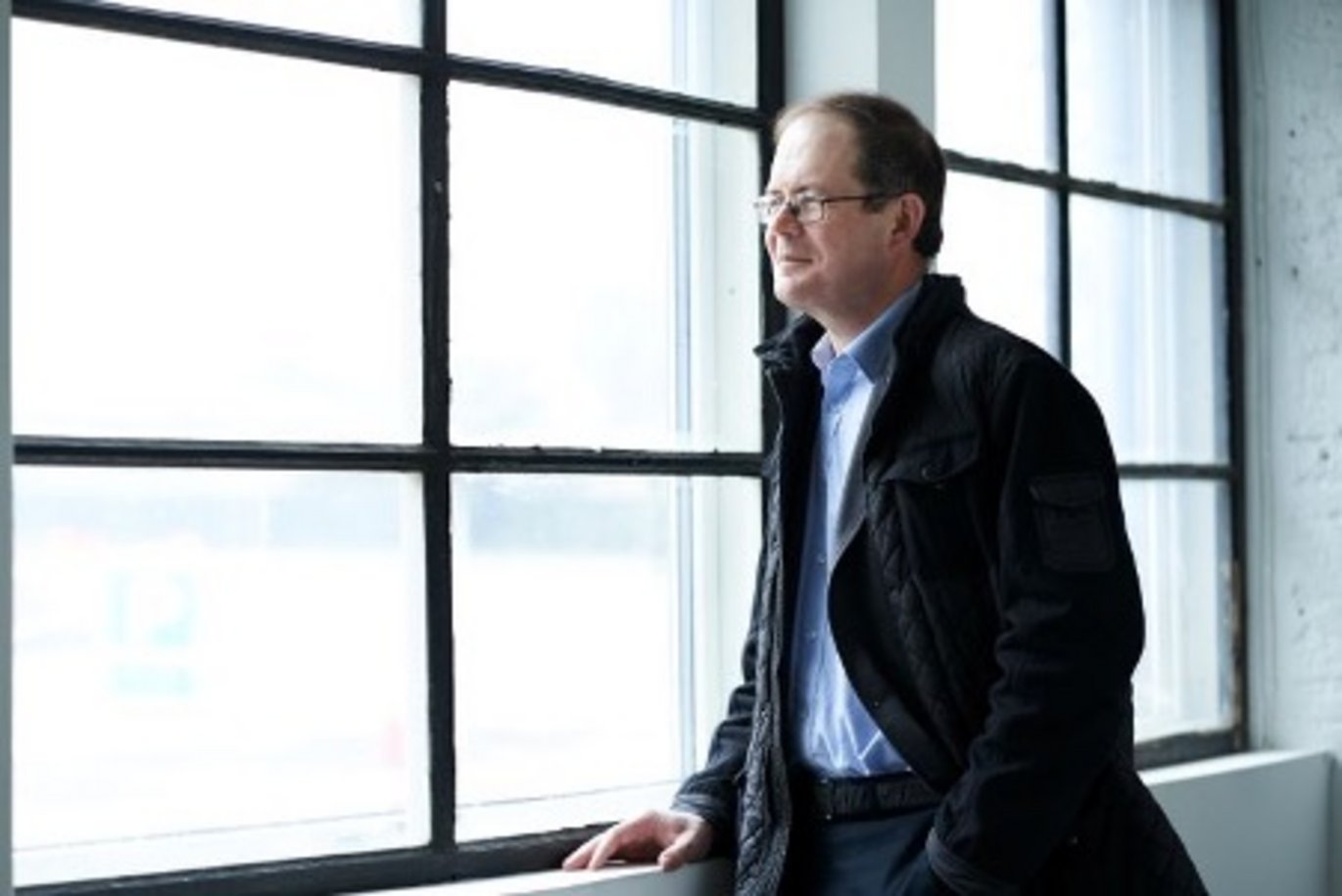 Drones, robots, smart sensors and artificial intelligence have become part of everyday life in modern agriculture. For example, access to data can make it possible to drive the agricultural machinery smarter, use less fuel and ensure an accurate dosage of water, nutrients and pesticides. The farmer who has access to the best data is also the farmer who has the greatest competitive advantage and the best starting point for green transition.
And we have even only seen the beginning of the technological transformation of agriculture, says one of the country's leading professors in the field.
"The green transition and digital transformation are the Siamese twins of the agricultural sector, and in the years to come we'll see much more technology on farmers' fields and machines, and in the air. All of the new digital technologies will make agricultural production more efficient, environmentally friendly and climate-neutral. However, any intelligent equipment will never be particularly intelligent if it cannot speak the same language, and data cannot be connected. This is our greatest challenge. The technological equipment has to be able to exchange information for us to get the most value out of a growing amount of data," says Claus Aage Grøn Sørensen, professor at the Department of Electrical and Computer Engineering at Aarhus University.
He is heading the Danish contribution for a total of three major new EU projects in which universities and companies will together develop solutions for the future digital infrastructure of the agricultural sector.
Danish agriculture has to reduce emissions of greenhouse gases by 55-65 per cent in 2030 compared to emissions in 1990. The government decided this with a broad majority of the political parties last year.
A swarm of drones over fields
One of the projects is about drones, which are expected to play a central role in the digital transformation of our agriculture. They can send information to the farmer from every corner of a field about crop development, irrigation needs and outbreaks of disease. But how do we ensure that the drones are working effectively and in interaction with a growing number of IoT units in agricultural machines and systems?
"We've successfully phased in individual technologies. It's possible to let a drone monitor a field. But what happens when we have a whole swarm of drones functioning autonomously on farms? And how can we get them to exchange information in real time with perhaps hundreds of other intelligent units that we want to introduce in the farms of the future? We need digital platforms that are capable of processing all this data by means of artificial intelligence," says Claus Aage Grøn Sørensen.
To understand the professor's ideas about the green and efficient agriculture of the future, we have to imagine that the technology can think for itself.
For example, a farmer may define a task for the drones. They have to spray plant protection products on field number seven. Then the drones get going. They have all the information about the field they need: size and shape, development of crops and leaf area, as well as the species composition and density of the weeds. They also have information about the weather so they can deliver the plant protection products very accurately.
Claus Aage Grøn Sørensen calls this a necessity.
"We've got to consolidate our energies and invest massively in technology development if we're going to shape an industry that doesn't emit more greenhouse gases than it absorbs, and that contributes green energy," he says.
The drone project is called SPADE, and is a collaboration between 21 European partners including universities and companies. The researchers are working on the project with case studies within animal husbandry, forest cultivation and crop production.
Read more about SPADE here: https://www.eclipse.org/research/projects/spade/
Reality is always more complex than the laboratory
Another project will bring together European researchers and companies from all over the world to work on bio-based solutions in a comprehensive network.
"We've fallen behind in the network aspect. We need more shared knowledge to develop the solutions of the future. We urgently need to find out how we can establish a circular bioeconomy in the agricultural sector, and it's imperative that we get technologies that work in the laboratory implemented at full scale in the real world," he says.
For example, Denmark was one of the first countries to commercialise a technology to extract protein from grass. A few years ago, researchers were working on this in the laboratory. Today, the method has been implemented at a western Jutland feed company. But not without problems, explains Claus Aage Grøn Sørensen:
"Reality is always more stochastic than we expect. In this specific example, the grass has to be harvested at a very precise time in its growth cycle, with a very short time from harvesting to processing plant. There are also financial challenges because the machinery is very costly and it has to run constantly to be profitable. In this context we lack knowledge about how we can optimise productivity. Can we jointly develop new digital technologies to increase the recycling rate of agricultural biological resources? And can we make sure that all technologies are phased into our current biomass system sustainably?"
From digital country lane to digital motorway
The aim of the digital transformation of agriculture is for large volumes of data to flow seamlessly between different units and across formats. Among other things, this is the answer to the challenge of when grass should be harvested and transported, and it is the answer to how the drone swarms can operate.
Both require a completely new digital infrastructure, and while the agricultural sector currently has a country lane in digital terms, in future a digital motorway has to operate in rural and remote areas. The key to this transformation includes integrating satellite-based networks with terrestrial cellular networks (2G, 4G, 5G, xG), explains Michael Nørremark, an associate professor at the Department of Electrical and Computer Engineering at Aarhus University.
"We want to change the traditional approach to designing mobile networks and increase the value of data in the agricultural sector. This is crucial if we are to get some of the latest technologies for the circular bioeconomy out of our labs and into a reality where they are financially viable," he says.
Contact
Claus Aage Grøn Sørensen, Professor, Institut for Elektro- og Computerteknologi, Aarhus Universitet