Unique career opportunities in Aarhus for IT students
Destination AARhus is giving IT talents - coming to Aarhus University - a unique opportunity to connect with some of the biggest IT companies in the region. This provides students and graduates with a great start to their future career in Denmark.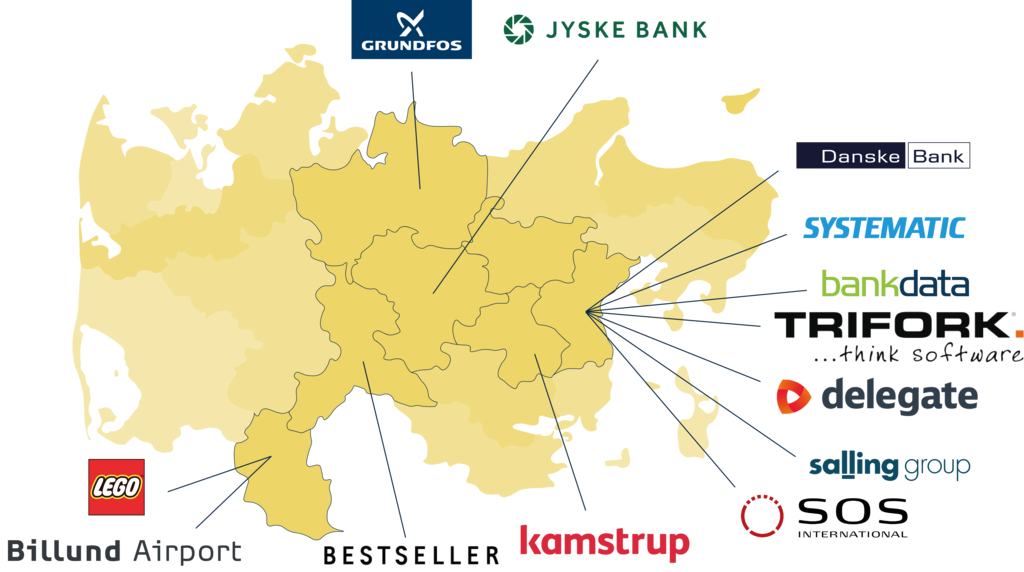 When talking about Denmark most people think of Copenhagen, and many have not even heard of Aarhus. This can make it harder to attract international talents to the region, but Destination AARhus wants to change that.
Destination AARhus is a coalition of 13 large companies, located in Greater Aarhus. In total, they represent +5000 IT-jobs in companies like LEGO, BESTSELLER and Systematic. They work on attracting IT employees for these companies, but also help international students at Aarhus University find attractive student jobs, prepare for exciting career possibilities after graduation, and even find their first fulltime job.
"We help international students build bridges to the big companies working with IT in the region. We want to help them navigate the Danish labour market and to create a network with the companies and other students," says Helena Rumph, Talent Attraction Project Manager at Destination AARhus. She adds that they also organize social gatherings like graduation dinner and traditional Danish Christmas "hygge" for the international IT students at the university.
High demand for IT graduates in Denmark
The reason the coalition wants to help attract IT students who will study Computer Science or Computer Engineering at Aarhus University is not only to attract talent at an earlier stage. It is also because these students come with diversity, which many companies look for.
"A lot of these companies are global companies so they already have a lot of international employees, and see the value in this. Also, in Denmark we do not educate enough Danish IT talents to meet the demand of the companies, so we want to do what we can to attract more students as well", tells Helena Rumph.
So far, the results have been great. Last August two thirds of the international students graduating found a job through Destination AARhus and many of the current international IT students have found student job with their help.
"There really are excellent possibilities for IT talents graduating from AU. And we hear from the international students that they truly enjoy the work-life balance here in Denmark, that there are many possibilities, and that their work in the companies actually has an impact at a very early stage in their career."
Read more about Destination Aarhus here: https://destinationaarhus.com/