Congratulations to newly graduated engineers: See all the photos from the graduation ceremonies 2023
Aarhus University would like to congratulate all the newly graduated MSc and BSc engineering students.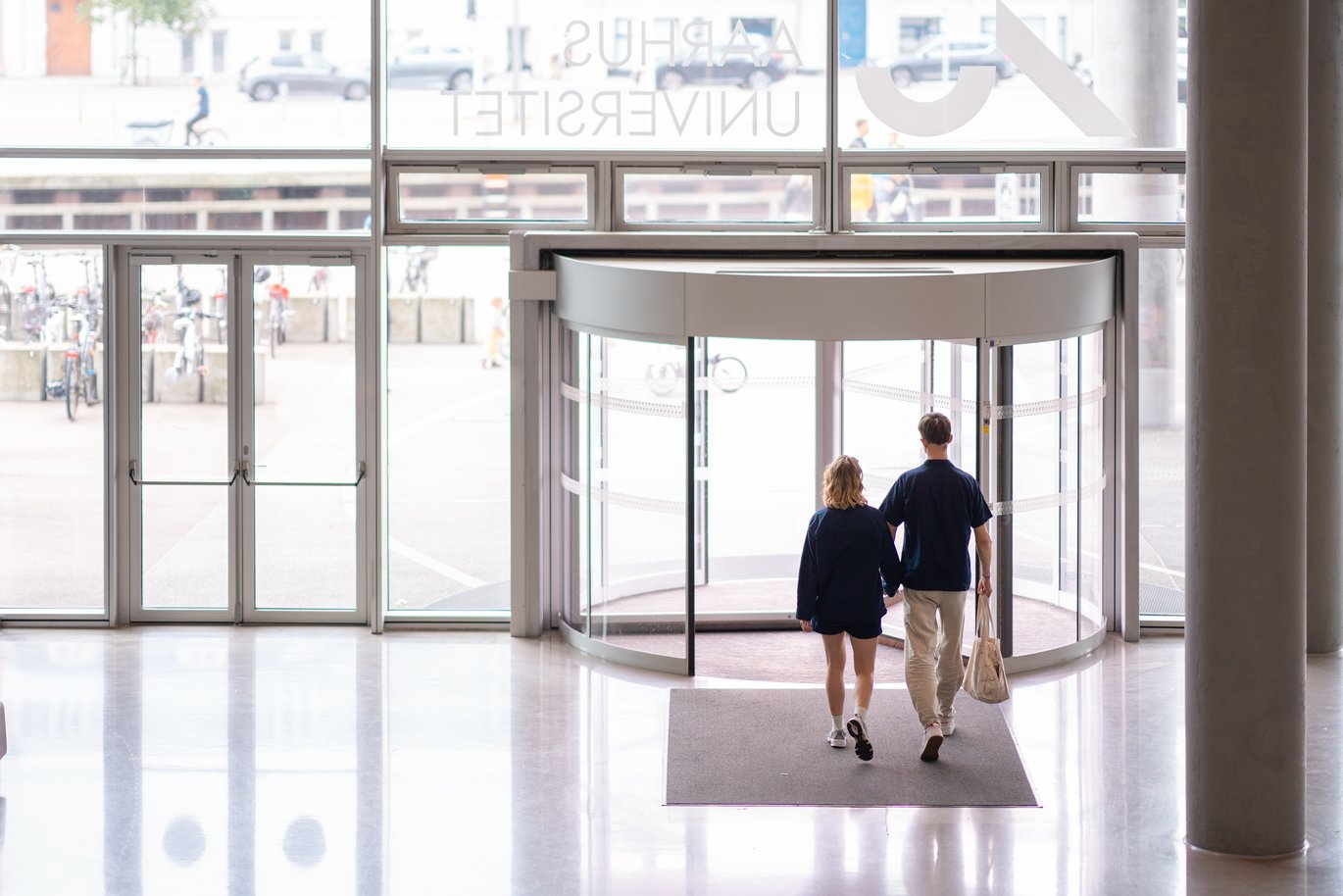 "It has been five amazing years, so it feels a bit bittersweet to say goodbye to the university. I have truly enjoyed both the social and academic aspects of my studies, and it's a little sad to close this chapter. But at the same time, it's also incredibly exciting that things have gone well. I know that an exciting job market awaits, and I look forward to it," says Kjeld Kaj Klompmaker, who has just graduated as MSc in Biotechnology and Chemical Engineering.
The many new engineers were celebrated on Thursday, June 29th, and Friday, June 30th, at four different graduation ceremonies at Navitas and Katrinebjerg. Parents, friends, researchers, professors, and department heads gathered to send them off into life with applause, music, bubbles, and fresh diplomas.
See the photos from the summer graduations 2023 at the bottom of this page.
Dean: Cultivate curiosity
Dean Eskild Holm Nielsen of the Faculty of Technical Sciences at Aarhus University congratulates the new engineers and praises their efforts.
"Everyone knows that completing an engineering education requires a great effort. You can be proud of that. Your diplomas now open the doors to a job market that more than ever needs your knowledge and talent. My advice to you is: Cultivate curiosity, even when everyday life sets in. Take some of the culture you know from the university with you. Keep asking questions, challenge conventions from time to time, be open to new ideas, and maintain your desire to learn. This will give the best foundation for an exciting career and continue to develop as engineers."
The many researchers and professors who attended the engineering graduations also share words of praise, handshakes, hugs, and good advice, just like the dean.
Morten Knudsen, Lecturer at the Department of Architecture and Building Design, hopes that the young engineers take much more than theory and formulas with them from their time at the university:
"First and foremost, I hope they take with them that it has been incredibly fun. I hope they have formed bonds with each other and established strong friendships, that they have gained vision and built up the courage to dive into life."
First jobs: Cultivated meat, mobile banking, and rare diseases
One of the young engineers ready to leave Aarhus University is Lærke Østergaard, a newly graduated MSc in Biotechnology and chemical engineering.
She has already secured her first job and will start at the company Gea after the summer break, where she will work on developing alternative protein sources for the food industry, such as cultured meat.
"It's a really exciting international company. I wrote my thesis with them, so I already have a good insight into the process technologies they work with," she says.
Another graduate engineer is Rasmus Pedersen, a BEng inmechanical engineering and MSc in Biomedical Technology. He has written a bachelor's project on artificial heart valves and a thesis on titanium scaffolds for stem cell implants, so it is natural for him to pursue a career in the medical field. Just a few days ago, he accepted a job offer from Novo Nordisk as a Quality Assurance Engineer.
"When I applied to university to become a mechanical engineer, I probably didn't expect my first job to be at Novo Nordisk in a department called Rare Disease. It says something about how life can shape itself and how education can open new doors. It's an incredibly exciting job, and it has always been important for me, in my considerations about studying engineering, that I can work with technology for the benefit of others," he says.
Søren Kragh is a newly graduated BEng in Software engineering. He has signed a contract with Danske Bank, where he will be working on the digital platform for their mobile app after the summer break.
When asked about his journey to his first job, he responds: "Companies actually start reaching out on LinkedIn even before your internship. I don't know anyone from my program who hasn't found a job yet," he says.
High demand for young engineers
With the general shortage of engineers in society, the new graduates from Aarhus University can look forward to plenty of job opportunities and virtually no unemployment in most cases.
Mikael Bergholz Knudsen, the head of the Department of Electrical and Computer Engineering, talks about a daily life where he clearly senses that companies are actively seeking talent at the university.
"We can feel that it's increasing in strength. Many of our students receive multiple job offers before they finish their studies with us. It's obviously due to a high demand for their skills in the business world, but it's also because we have incredibly talented students," he says.
Jesper Søndergaard is a newly graduated from AU Herning, and he has also experienced the high demand. For him, it was a matter of gut feeling when he accepted his first engineering job at LEGO.
"In many ways, it's all about gut feeling. Are there interesting tasks? Is the salary good? That's obviously important. But equally important is the atmosphere and how you sense the culture," he says.
And then there's Jwan Osman, who is a newly graduated BEng in Electronics. For him, graduation is about more than gaining access to a good job and a good salary. It's about pride, freedom, and giving back.
"I was 15 years old when I came to Aarhus from Syria, and I didn't know a word of Danish. I started in ninth grade and then went straight to high school and university. It's no secret that it has been tough to learn a language alongside my studies. I am very grateful for the opportunities Denmark has given me, and I would actually say that my biggest career ambition is to give back to society," he says.
Maintain contact with AU Engineering
AU Engineering would like to maintain contact with all our fantastic graduates and therefore encourages newly graduated individuals to register as alumni and follow us on LinkedIn. Here's how you become an AU alumnus.