New opportunities for SME providers of digital technologies
Is your SME providing digital technologies? Join the HUBCAP programme and get access to help with finding new customers and selling your assets. HUBCAP's Call #1.4 PULL is now open for applications!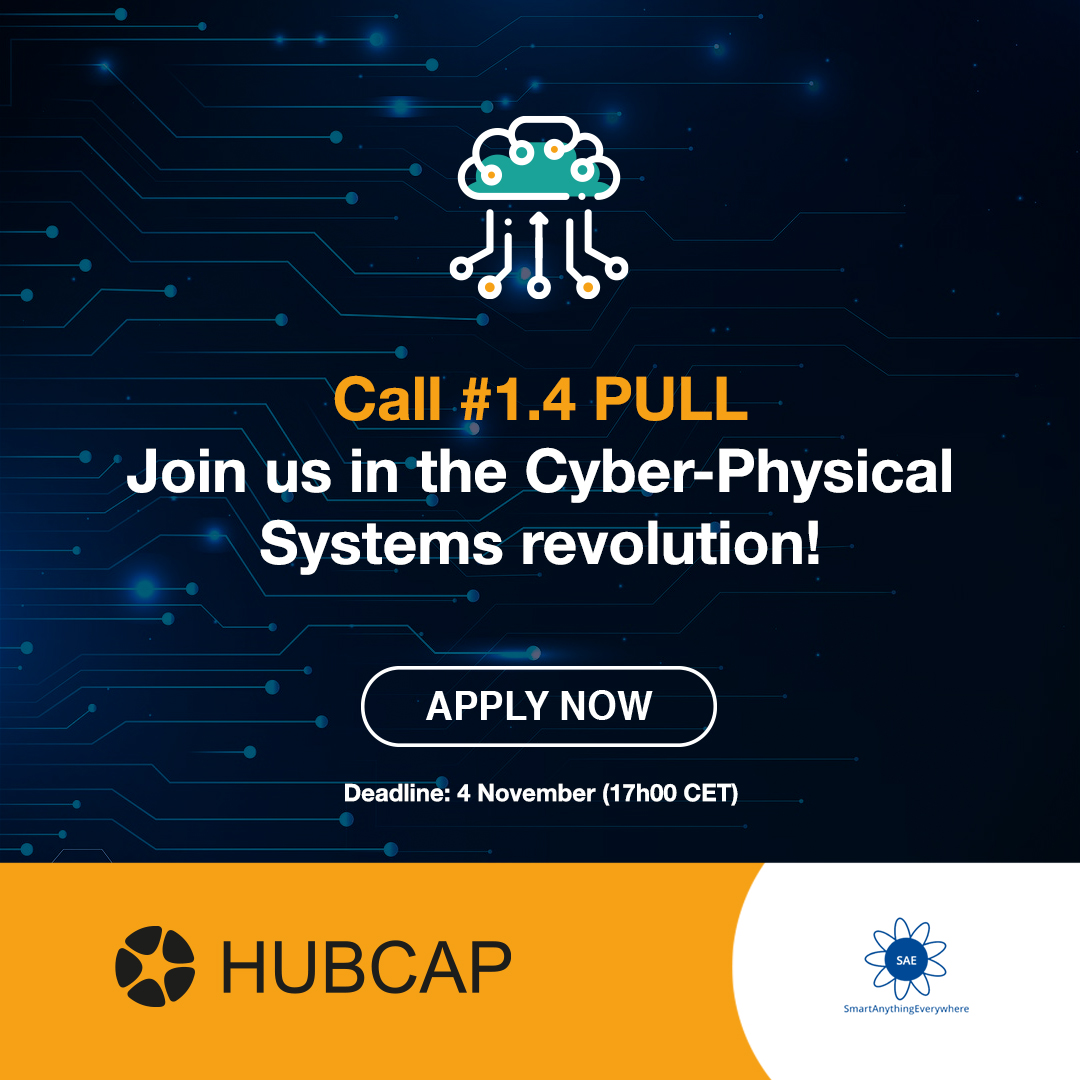 HUBCAP has just launched an open call for European small and medium-sized companies (SMEs) providing cyber-physical systems (CPS) and model-based design (MBD) assets and tools in multiple application domains.
This PULL call provides a mini-grant of €1,000 to help individual SMEs integrate existing CPS and MBD tools in the HUBCAP collaboration platform. Participants also have access to participation in workshops, coaching and mentoring as well as assistance with tool integration throughout the duration of the project.
SMEs are invited to define the price structure for their assets and will thus benefit from exposure in the HUBCAP marketplace, as well as the opportunity to find new customers and participate in the subsequent EXPERIMENT and INNOVATE calls.
The deadline to apply is November 4th at 5 pm CEST (Brussels time).
About HUBCAP
HUBCAP is a pan-European development program headed by the Department of Electrical and Computer Engineering at Aarhus University and an exclusive network of digital innovation hubs embracing digital innovation using model-based design technology for Cyber-Physical Systems. It provides funding opportunities, cutting-edge technology and business support services.
Backed by the Smart Anything Everywhere initiative, this EU funded project builds on seven digital innovation hubs across Europe – each of them embedded in regional innovation ecosystems and offering complimentary technical expertise and specialist knowledge in CPS application domains.
HUBCAP organises three series of Open Calls throughout 2020–2022, with € 3,2 million committed in cascade funding for SMEs, namely: Call #1 PULL, Call #2 EXPERIMENT and Call #3 INNOVATE.
What do SMEs get out of it?
The opportunity to integrate their products, services and technologies within the HUBCAP ecosystem offering

The chance to reach potential new customers and collaborators and to participate in funded HUBCAP experiments and innovations

A lump sum of 1000€ (per SME)

Access to a sustainable ecosystem of stakeholders from the HUBCAP Community Access to support services and workshops with our DIHs