New project offers industry an opportunity to ditch prototypes
A pan-European consortium consisting of vehicle manufacturers, research institutes and suppliers have joined forces to set up a new research and development project that will help industry convert from physical to virtual prototypes.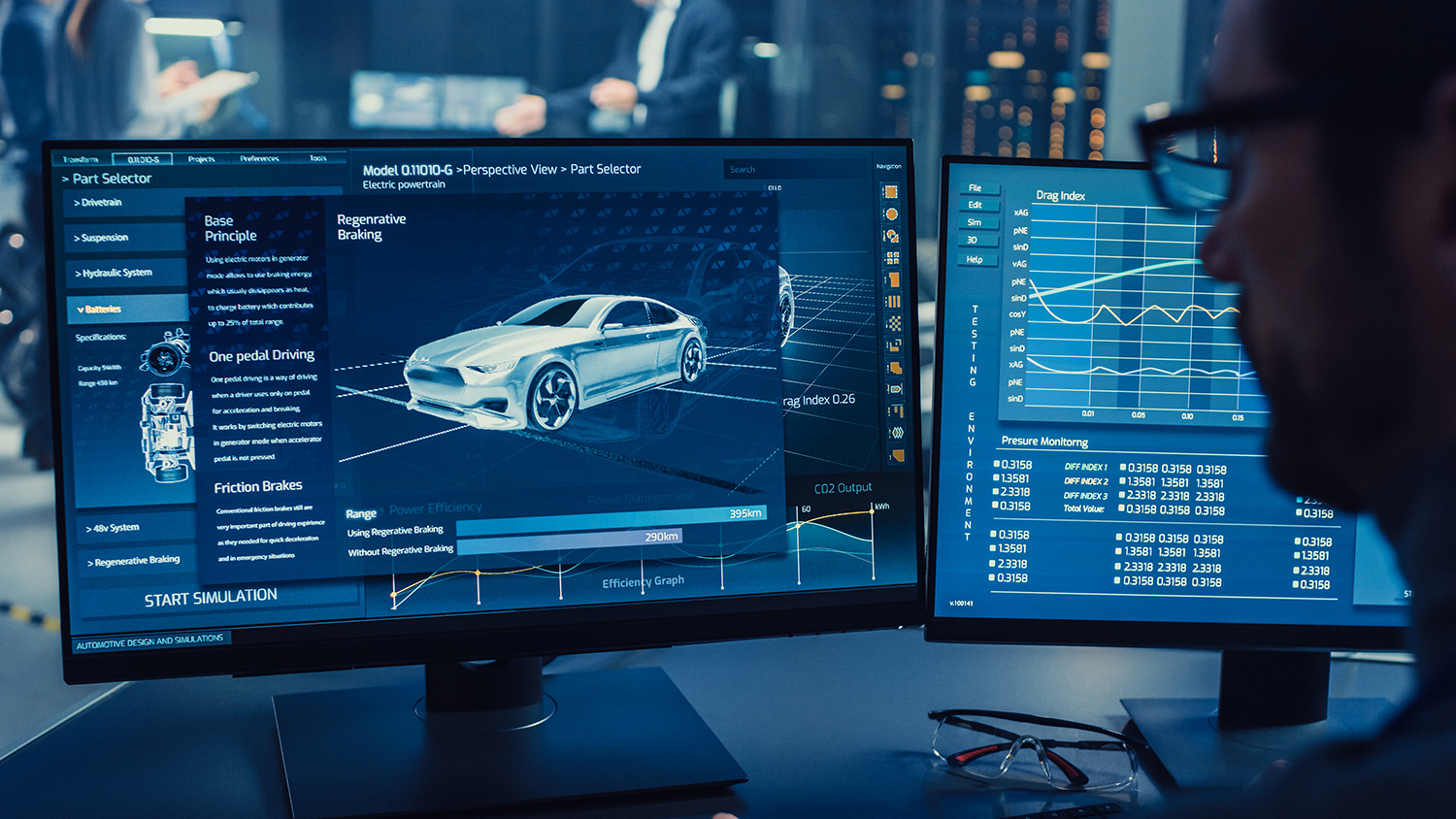 Imagine if you could essentially give up building physical prototypes, and instead design and develop products in a fully digital process.
And if you could test the product in a real environment under reliable, factual conditions using virtual models and artificial intelligence that mature and develop while the product is being put to use. At the same time, a digital twin would predict when the product no longer behaves as expected.
This is the purpose of the new research and development project UPSIM, which is funded by the transnational research, development and innovation programme ITEA3. The project includes a total of 32 companies, public sector authorities and knowledge centres from all over Europe, who have joined forces in a venture with the potential to become a game changer for the entire industry:
"Reliable digital twins. That's what it's all about. Together, we'll increase confidence in modelling and simulation, so that, in future, industry can develop virtual prototypes that can be used in exactly the same way as physical prototypes are used today," says Professor Peter Gorm Larsen from the Department of Engineering at Aarhus University. He is heading the Danish part of the project via the university's Centre for Digital Twins.
Digital twins and artificial intelligence
Modelling and simulation play an increasingly important role for companies in the manufacturing industry today. The use of digital concept models for operational use is of great interest when it comes to promoting innovation and reducing the costs of developing new and updating existing products and operating processes.
However, if we want to be able to test virtual prototypes under reliable conditions and thereby develop products solely via virtual models, ordinary numerical simulations are insufficient.
This is where the UPSIM project becomes relevant, because the purpose of the project is to provide reliable system simulation by means of digital twins and to use artificial intelligence to continuously close the gap between simulations and corresponding real-world systems.
A unique position
The Danish project participants also include AgroIntelli, a development company specialising in modern, autonomous robots for the agricultural sector. CEO of AgroIntelli, Ole Green, sees a great potential in the UPSIM project:
"The entire project and our partnership with this amazing consortium will place AgroIntelli in a unique position to continue our development based on the use of digital twins and model-based design. The project will enable us to push forward the development of our robot platform, Robotti, which can support a sustainable intensification of the agricultural sector," he says.
The total budget of the UPSIM project amounts to EUR 19.7 million, or approx. DKK 147 million, and the project is coordinated by Virtual Vehicle, an international R&D centre. The project has 32 partners. The Danish partners are AgroIntelli and Aarhus University.
---
Contact
Professor Peter Gorm Larsen
Mail: pgl@eng.au.dk
Tel.: +4541893260