"We need engineering students to develop the technology of tomorrow"
In the battle to attract future engineers, a great number Danish companies attended P-day and Matchday at Aarhus University to scout for new interns.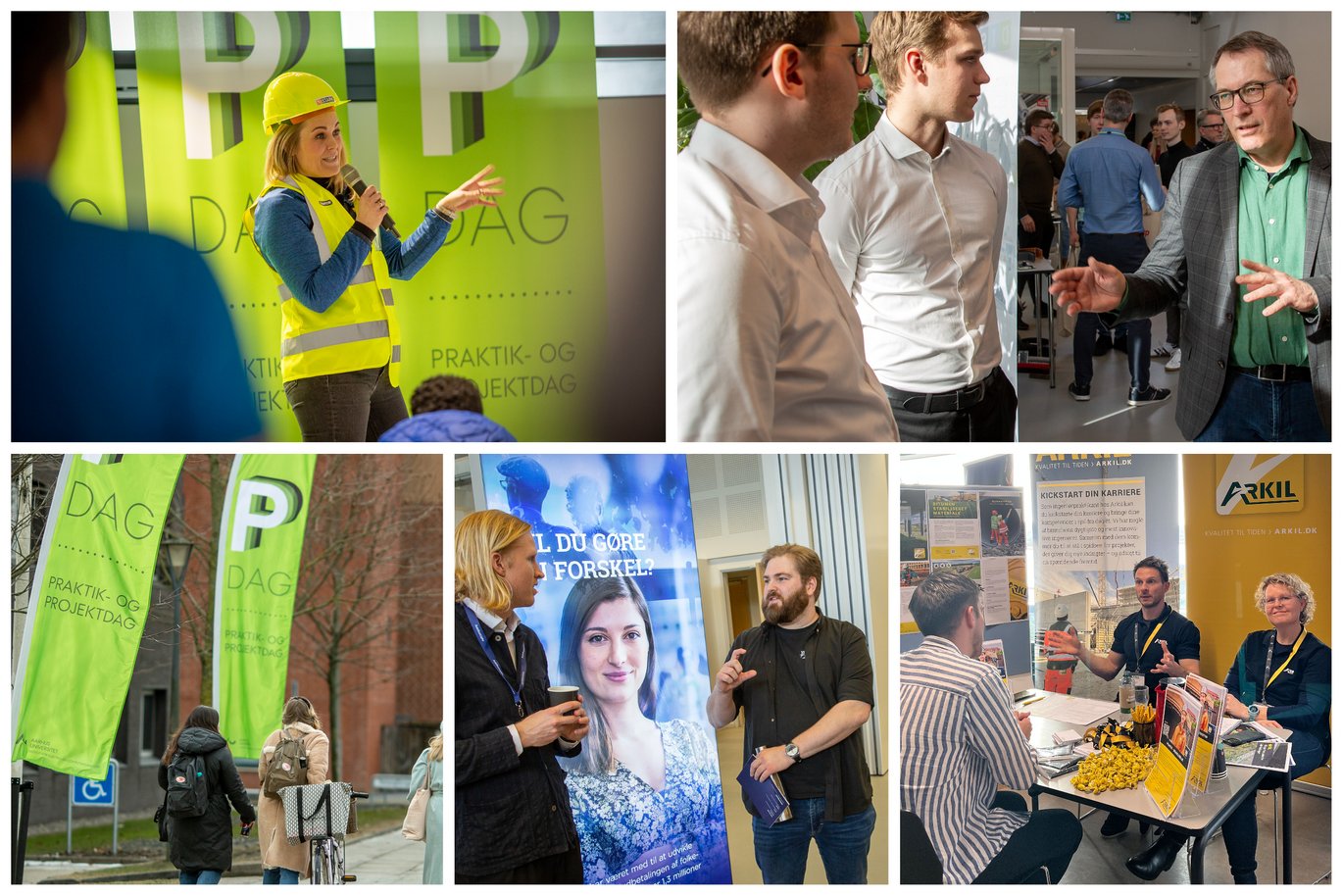 Approximately 140 companies came to headhunt when Aarhus University held its Matchday and P-day for several hundred engineering students on 21 February and 10 March.
Companies use the two events to scout for new interns as they battle to attract talented engineers. The events are a vital part of the food chain for many industries if they are going to attract engineers in an increasingly competitive market. "We're experiencing a labour market where there's a shortage of engineers, which is why the internship semester often leads to a first job," says Eskild Holm Nielsen, dean of the Faculty of Technical Sciences. He continues:
"Which is why it's important that companies participate in P-day to attract talented interns and subsequently offer them a permanent job if it's a good match."
Almost 50% of internships lead to a student job
The P in P-Day stands for praktik, the Danish word for internship, and for projekt, i.e. project. The event is held twice a year for engineering students from the programmes in software technology, electrical power technology, healthcare technology and electronics. Matchday is also held twice a year for students from the Department of Civil and Architectural Engineering. At the events, the registered companies have the opportunity to pitch themselves to students and explain why they should apply for an internship with them.
Unisense was one of the companies that was looking for interns on P-day. The company, which develops micro-sensors and measurement systems to be used for biology and environmental research, currently has 30 employees and needs interns within electronics and software development:
"We need engineering students to develop the technology of tomorrow. That's why we're looking for interns who can help us zero in on what new technologies will be needed in the future. Meeting the students helps us learn more about what's happening in the world of engineering, what the young people are learning on their study programmes and what they can do. We of course hope that we will be able to utilise their knowledge and competencies if they intern for us," says Mikkel Holmen Andersen, founder of the company.
(The article continues below the picture)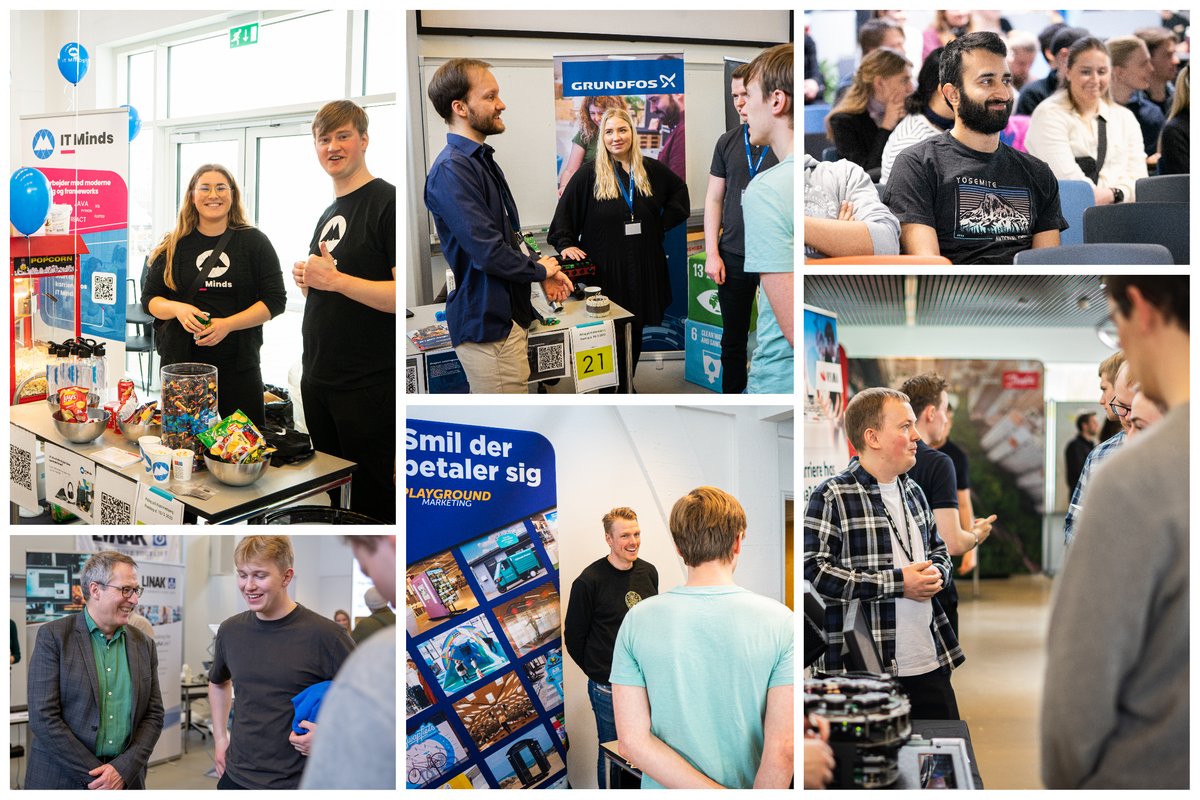 For the companies, Matchday and P-day have become a bit of a recruitment platform, according to Eskild Holm Nielsen:
"Aarhus University has low graduate unemployment, and we're proud of that. This is also reflected by the fact that almost 50% of engineering students are offered a student job once their internship ends. By doing so, companies are able to retain talent while the students complete their studies and can then subsequently offer them a permanent position. It's a very important recruitment tool," he says.
From tech giants to AU start-ups
The list of companies that attended and vied for the attention of the students spanned everything from global tech giants to small start-ups. And a lot of companies return year after year looking for new interns.
"We have a very good relationship with many companies, not least because of the internship scheme, and it's great that the same companies come back year after year to find suitable candidates. Close collaboration with the business community is really important to us and helps ensure that our degree programmes are always relevant, and that our development and research activities can take place in close collaboration with the business community," says Karsten Völcker, deputy head of the Department of Civil and Architectural Engineering, which hosts Matchday.
Someone who can nod in agreement to this statement is Claes Jensen, a bachelor of engineering student in electronics, who attended P-day to see if there was a good company match for him:
"As a student, you use the event to network because it can help you get in touch with relevant companies and learn more about what they can offer as an internship and as a workplace. It also gives us a sense of how many companies can use what we're learning on our degree programmes," he says.
Nikita Skieller, a 4th semester engineering student in software technology, agrees with him:
"It's really important to me that I feel like I can identify with the company and that I can be part of a good team. That's why it's great to have the opportunity to get an impression of the company before settling on an internship," she says.
Another company that attended was Kamstrup, one of Denmark's leading suppliers of solutions to help water, heating, cooling and electricity utility companies measure and analyse their energy and water consumption.
"We need up to 15 interns and we're here to see what's happening on the engineering programmes and to get an idea of what students expect from a good workplace. We also use it as an opportunity to introduce the students to everything Kamstrup has to offer. An internship is an extremely important part of their continued development, and we meet a lot of committed and curious students who want to know more about what they can expect to work on during an internship," says Anne Staal Højer, employer branding specialist at Kamstrup.
---
Would you like to know more?
P-day and Matchday are held twice a year at Katrinebjerg and at Navitas.
Click the links to read more about P-day at the Department of Electrical and Computer Engineering and at the Department of Mechanical and Production Engineering
Read more about Bachelor of Engineering programmes at Aarhus University